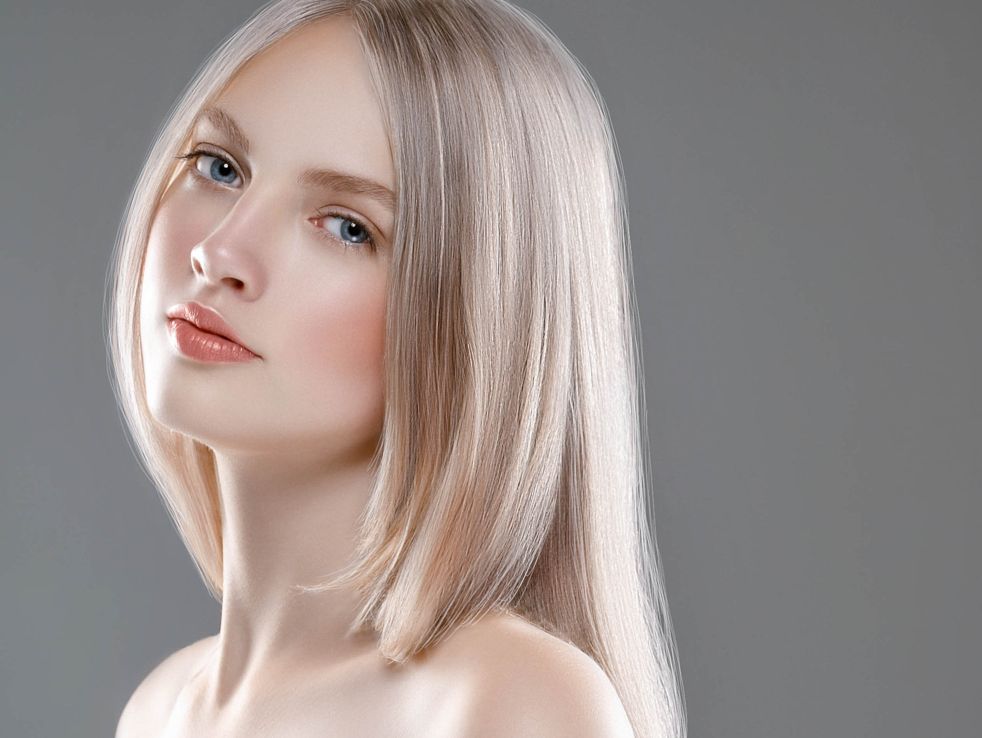 21/08/2023 0 Comments
Platinum Shampoo: Your Questions Answered
Here at Frankie's Hairdressers, we have a reputation for helping women all over Laois and Ireland achieve beautiful platinum hair.
While undoubtedly beautiful, platinum hair colour requires some extra maintenance. The shade of platinum locks can be affected by everything from excess sun exposure to chemicals found in everyday life.
When our clients ask how best to maintain their hair colour, we recommend platinum shampoo. However, often this leads to more questions. Therefore to make it much easier for our clients and the curious to access this information, we've included the most common questions below.

What is Platinum Shampoo?

Platinum shampoo, sometimes known as silver or platinum blonde shampoo, is specifically designed to counteract yellow undertones in hair. As its name suggests, individuals with blonde or silver hair frequently utilise this shampoo to maintain the lustrous allure of their strands and achieve a platinum hue.
What's the difference between Purple Shampoo and Platinum Shampoo?

If you possess white, platinum, silver, or blonde hair, you're likely acquainted with the frustration of dealing with brassy tones.
Brassiness happens when blonde hair is exposed to chemicals and elements like chlorine, saltwater, UV rays, or excessive heat. This exposure makes undesirable warm tones apparent in your strands, gradually causing your hair to adopt an unflattering yellow or orange tint.
Several factors contribute to the occurrence of brassy hair:
Prolonged sun exposure without adequate head protection.
Regular swimming in the ocean or heavily chlorinated pools.
Daily use of flat irons or curling wands.
Brassiness is a prevalent issue, but fortunately, effective countermeasures exist.
The most renowned solution, as previously mentioned, is using purple shampoo. Purple shampoo is infused with violet pigments and neutralises the hair's warm tones, allowing cool tones to prevail.
Platinum shampoo operates similarly, explicitly tailored for white or platinum hair. It boasts increased potency to combat yellow tones and achieve an authentic platinum blonde hue.
Distinguished by a higher concentration of blue pigments than purple shampoo, platinum shampoo imparts a more vibrant platinum blonde shade.
In the ensuing section, we'll delve into the advantages of platinum shampoo and elucidate why it's a preferable option for sustaining your platinum blonde hair, superseding the conventional purple shampoo.

What are the advantages of Platinum Shampoo?

There are numerous compelling reasons why platinum shampoo stands out as a superior choice compared to purple shampoo.
Firstly, platinum shampoo has the remarkable ability to impart an exceptional shine to your hair. Furthermore, unlike purple shampoo, it exhibits a reduced propensity to cause dryness and brittleness in your hair.
This distinction arises due to certain chemicals in many purple shampoos that can strip away your hair's essential oils, leading to a parched and compromised texture. In contrast, platinum shampoo typically excludes these chemicals, rendering it gentler on your hair strands.
Moreover, the amalgamation of pigments in platinum shampoo contributes to an enhanced vibrancy of your hair's colour, resulting in a cooler and more appealing tone than other toning shampoos. Conversely, purple shampoo occasionally imparts your strands a murky and lacklustre appearance.
Additionally, platinum shampoo accommodates a broader spectrum of hair colours than purple. While purple shampoo predominantly addresses yellow tones, platinum shampoo extends its efficacy to a slightly more comprehensive range, encompassing hues from golden blonde to icy white. This versatility makes it the ultimate choice for platinum hair maintenance.
But that's not all – platinum shampoo also positively influences the longevity of your hair colour. Its gentler formulation, reduced chemical content, and capacity to uphold the coolness of your hair combine to extend the duration of your desired colour.
To recap, here's a concise compilation of the reasons advocating the use of platinum shampoo:
Guards against brassy hair.
Imparts a chic, ashy undertone.
Elevates brightness and shine.
Preserves natural oils for hair health.
Prolongs the vibrancy of hair colour.
 Still, have questions or are you in the market to purchase platinum hair extensions? Please call us now or browse our online shop of carefully curated hair products.
Feed